Valencia - living and buy house

Valencia - living and buy house
The region Valencia in Spain has a ranging population with at the most 2.5 million residents. However the city Valencia has about 800.000 residents. Valencia is situated in East Spain at the Mediterranean coast. The average year temperature is 22 degrees and it not gets very cold in Valencia. Nearby Valencia is the Albufera Nature Reserve which is a freshwater lagoon with an abundance of fish. To go for a breathtaking, calming walk you can visit the natural park.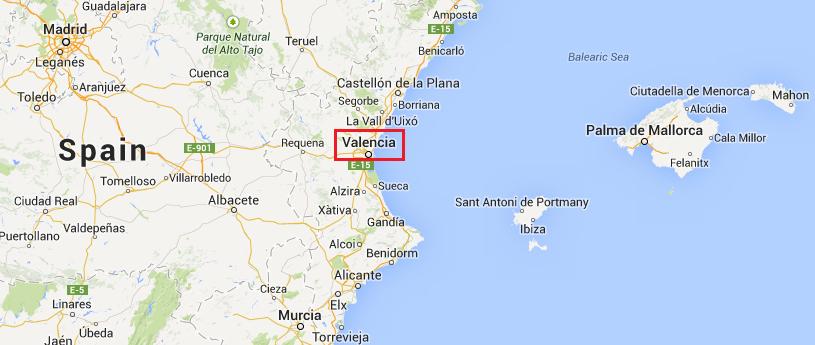 The port of Valencia
Valencia is a fast growing city because of many influences of science, training, recreation, trade, and art. Valencia handles 20% of all Spanish exports from their port. The Port of Valencia is founded by King Ferdinand in 1483. Today it is the fifth busiest seaport in Europe. The port of Valencia was also used for the America's Cup. In 2007 and in 2010 the sailing competition was held in the Port of Valencia.
Valencia - city of art and science
Valencia, the city of art and science has a building to it's credit with an architecture you have never seen before. It is designed by Santiago Calatrava en Felix Candela. In the building are located several elements which will let you experience new technologies and beautiful architecture in their own way. You can visit the cinema, the centre of interactive science, the aquarium, and the opera.
Festivals Valencia
La Tomatina and Las Fallas are two big festivals in Valencia you have to experience. La Tomatina is a festival near Valencia held every year. People gather in the streets of Bruñol to keep a huge foodfight with tomatoes. Las Fallas is a 5-day festival with many aspects. During Las Fallas, which means the fires, the people build big floats with realistic dolls on them. They install the floats with fireworks and at the end of the festival the floats are fired.
For more information about Las Fallas click on:

Garden of Turia in Valencia
For more active things to do in Valencia you can rent a bike and go cycling in the Turia. The Turia is an old river, which is dry since 1960. Now it is an 8 kilometres long park in the middle of Valencia, where you can enjoy a beautiful bike ride.
Buy a house in Valencia
With us you have a great choice of houses in Valencia which you buy directly from the bank. They are repossessed and distressed Spanish houses in Valencia and its immediate vinicity. From villas to land, all our houses are offered by leading Spanish banks. Because you buy directly from the bank, the prices are lowest and it is easier to get a mortgage.
For a selection of houses, apartments, villas, etc. in Valencia, click for more info: