About Casadelmar

Casadelmar has arisen from a friendship between the Netherlands and Spain. What once started as a service for friends, has now developed into a professional organisation with experienced partners and a clear method.
The whole of Spain and specialized in the Costa del Sol
Casadelmar cooperates with various real estate agents in Spain. As a result, we are able to offer over 9.500 objects. From new build, land and existing properties. Our field of expertise lays in the Costa del Sol. Here we have access to almost all the houses, villa's and apartments that are up for sale. For the Costa del Sol, we are the first ones to know where to find the bargains.
Buyer's market provides opportunities
Due to our good connections we are able to offer interesting objects located in the Costa del Sol. In the current buyer's market we specialize at finding bargains and bank repossessions that get sold very quickly -especially in this market. Most of the real bargains never even make it to the website. Do you want to be updated on the newest en best offers? You can subscribe below to our newsletter. This way, you can always be up to date with the latest bargains and bank repossessions in the Costa del sol.
Subscribe to bargains mailing>>
Our method
The first step is to clearly map your wishes in relation to the type of property, it's surroundings, local facilities, etc. Along these wishes, we will give you an overview of the fitting current offers and discuss this with you. When desired, we can arrange a well-prepared trip to Spain for you. During your stay you will get a chance to visit projects and homes but you will also be able to make appointments with local authorities, like banks and lawyers. We closely cooperate with Dutch mortgage advisors and Dutch lawyers that will advise you -without obligation- about the purchase of properties in Spain.
Contact
Through this website you are able to search and request for more information. For specific questions you may always directly contact Ron de Vries - Managing Director of SLG Property & Casa Del Mar.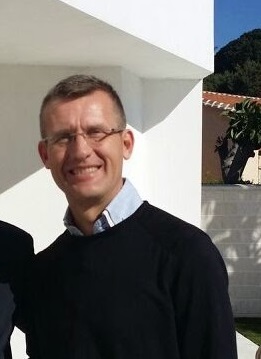 Ron de Vries
Mail ron@casadelmar.nl
Telefoon +34 952 830 378
Calle Golondrinas, s/n
29604 Carib Playa - Marbella
Malaga - SPAIN