La Coruña - living and buy house

La Coruña - living and buy house
La Coruña is a city in Northern Spain in the region Galicië. Is has about 243.000 residents and is located at the North Atlantic Ocean. La Coruña has a sea climate and the winters are very mild. The average year temperature is 17 degrees and in the winter the temperature stays above 8 degrees.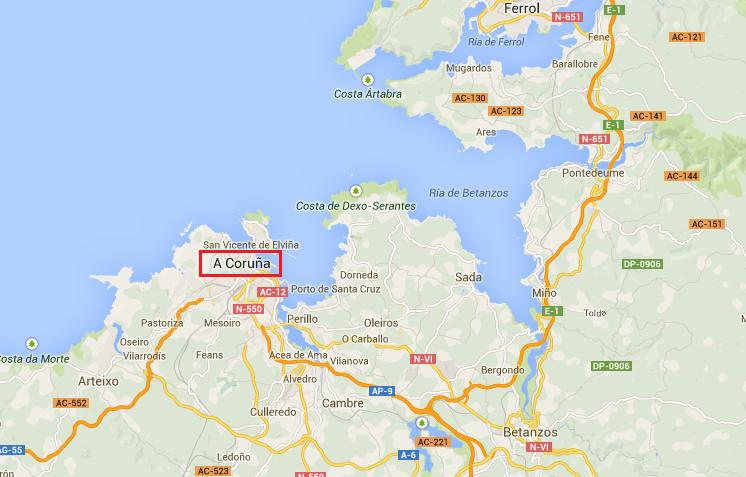 Economy and nature in La Coruña
The city has a very good economy because of the fishing industry. Most companies in La Coruña are producing products for this industry. The port of La Coruña is therefore fully arranged for the fishery and it provides large income for the city. The trade in fish and seafoods are very good business for La Coruña. La Coruña is a modern city with many beautiful office buildings and big apartment buildings. De coastline is devided in east and west. The beach is located at the westcoast and at the eastcoast lies the port. The city has very steep cliffs and dunes and the nature, with its mountains and valleys, is very beautiful.
Art and culture in La Coruña
In La Coruña you can find many museums. From modern art to historic art and from science to technology. Sea aquarium Finisterrae is also worthwile to visit. You can learn in an interactive way about the marine, the ocean and the sea in general. If you like the opera and theatre you are in the right place in La Coruña. And if you like golf, you can go to several golf clubs.
Places of interest La Coruña
In La Coruña stands the Tower of Hercules. This 55 metres high tower was built in the second century and its purpose was the lighthouse for the Romans. The Tower of Hercules is a UNESCO World Heritage Site and therefore worthwile to visit. More places of interest in La Coruña are Castillo de San Anton and Iglesia Santiago amongst other things. Nearby La Coruña you can find the city Santiago De Compostela. Its a known place of pilgrimage and the centuries old tradition is to walk to the city.
Buy a house in La Coruña
You can buy distressed and repossessed houses in La Coruña at our website. Because of our collaboration with several leading Spanish banks, with us you have the biggest choice of houses, land, fincas, villas, penthouses, etc. We offer the lowest prices because you buy directly from the bank which makes getting a mortgage also easier.
For a selection of houses, apartments, villas, etc. in La Coruña, click for more info: