Barcelona - living and buy house

Barcelona - living and buy house
Barcelona is the second largest city in Spain and it is the capital of Catalonia. Barcelona has approximately 1.6 milion residents. The city is located on the coast of the Mediterranean sea and at the other side it is surrounded by hills. In Catalonia they speak Catalan and Spanish but most people in the city also speak English. The weather in Barcelona is very nice, the average year temperature is 15.1 degrees and it barely rains.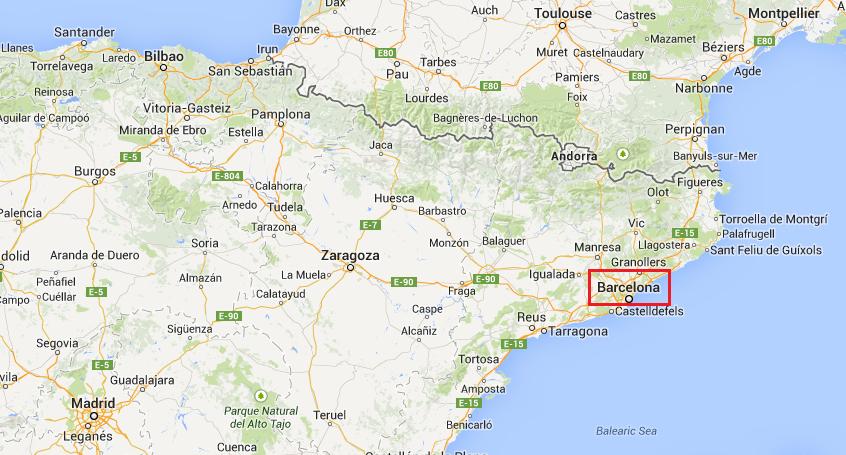 Traffic in Barcelona
The traffic in Barcelona is controlled by the city and the province and the signage is in Catalan. To go for a walk you can go to the Ramblas, which devides the city in two. From the crucial point of traffic at the border of the city, to the Mediterranean sea. Also for cyclists is Barcelona the perfect city. The wide avenues and little height difference ensure that Barcelona is easy to explore. Where there are cycle paths you have to use them and otherwise you have to cycle on the freeway.
The centre of Barcelona
The city centre of Barcelona is full of life and ambiance. It is a nice environment to live in with a big history. Barcelona is subdivided in 13 districts where you can find lots of modern and Art Nouveau architecture. The most popular achitect that left his signature in Barcelona is Anton Gaudí. You can find his work in the beautiful Park Güell and the Sagrada Família is also one of his masterpieces. In the centre of Barcelona you can also find beautiful buildings that were built in the medieval times.
Shopping and coastline of Barcelona
Barcelona has a two kilometres long coastline where you can take a dive in the Mediterranean Sea or touch up your sun-kissed skin. If you like shopping, you can go to the city where you can find many shops. Vintage, dressy, famous brands, boutiques, retro, interior, you can find it all in Barcelona.
For more specific details about Barcelona click on:

Buy a house in Barcelona
We can offer a great choice of distressed and repossessed houses in Barcelona and its surroundings, because we work togheter with a variety of Spanish banks. You can find all sorts of houses on our website. From apartments to villas. You buy the houses from our website directly from the bank and this makes very low prices possible. For this reason you can get a mortgage very easy.
For a selection of houses, apartments, villas, etc. in Barcelona, click for more info: