Almería - living and buy house

Almería - living and buy house
Almería is a city located in Southern Spain at the Mediterranean Sea. Almería is located in the eponymous county Almería. The summers in Almería are very hot and even in the winter the temperature stays above 15 degrees. The average year temperature is 21 degrees. The city Almería has about 191.000 residents. Almería's economy consists mainly of agriculture. The large amounts of fruit is mainly grown in West Almería and 70% of it is exported to Europe. Because of the dry climate in Almería are the summers very hot and rains it rarely. Almería is the only city in Europe where this kind of climate occurs.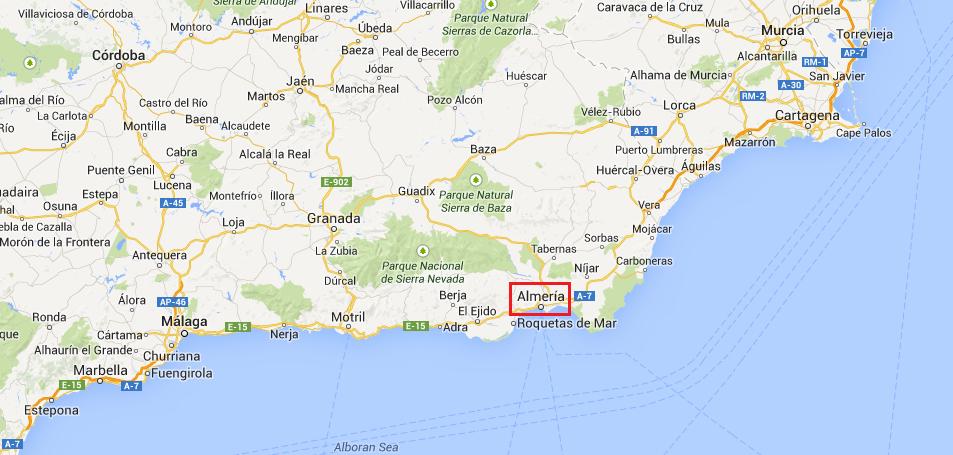 Places of interest Almería
Almería is a city with a big history, which left beautiful places of interest. Alcazaba - which means fort - is a centuries old fort in Almería that is open for visitors. Alcazaba was formerly built to protect the city and now it is a beautiful place to walk. On walking distance from the big shopping street of Almería you can find a cathedral. This 16th century building was built to challenge the many attacks Almería had in the past. The caves of Sorbas is also something you have to see. This cave is discovered in 2002 and is full of gypsum crystals that are breathtaking to see. To go hiking you can visit the Natural park Cabo de Gata-Níjar. This a very big, protected coastal area nearby Almería. You can explore the natural park in many different ways like by car, hiking, cycling, and on horse. Along the beautiful coastline you can kayak or discover the underwater world diving.
Activities and sports Almería
Nearby Almería are some golfclubs where you can hit a ball or two. UD Almería is Almería's football club. They play the Primera Division. Watersports are very popular in Almería. You can go windsurfing, kitesurfing, diving and sailing. Horse riding, climbing and parapenting are sports you can do on the mainland. Almería has also many sport centres where you can sport individual or join a group class.
Buy a house in Almería
We are the partner of several influential banks. Hereby we can offer a very big choice of distressed and repossessed Spanish houses in Almería and its surroundings. House, land, finca, apartment, villa, penthouse, you can find them all on our website. The prices of the houses are very low because you buy directly from the bank. This is also an adventage for getting a mortgage.
For a selection of houses, apartments, villas, etc. in Almería, click for more info: