Castellón - living and buy house

Castellón - living and buy house
Castellón is a province at the coast of Western Spain in de region Valencia. Castellón de la Plana is de capital city of Castellón. In the capital live almost 181.000 people. The entire province has more than 600.000 residents and they speak Spanish and Valencian. Castellón has a mediterranean climate and the winters don't go under 16 degrees. The average year temperature during the day is 22 degrees.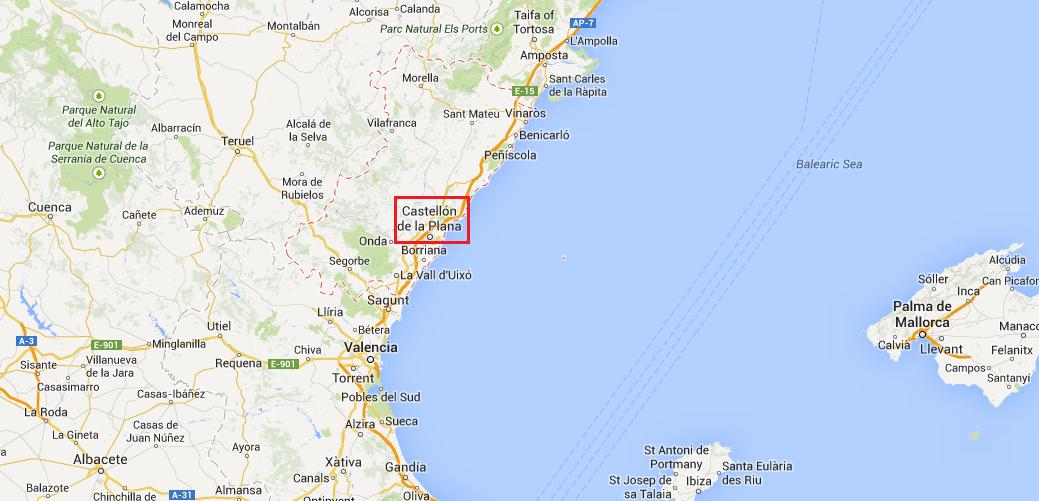 Activities and places of interest Castellón
In de province Castellón no one will be bored. The many activities assure something to do for everyone. Benicássim has a waterpark and a spa, in Benicarló you can feed beautiful birds in the birdpark, incredible caves you will find in Vall Dúixo, you can visit the footballstadium in Villarreal, and much more. Also in terms of sport there is a lot to do in Castellón. You have many watersports like sailing and kitesurfing, but you can also go canyoning, horse driving and skydiving. In one of the many golfclubs you can hit a ball and hiking trails are available in all shapes and sizes.
Castellón - Castellón de la Plana
De capital Castellón de la Plana has many old building in its centre, like the town hall. This old buildings in the centre are surrounded by numerous shopping streets. Parque Ribalta is a park in Castellón de la Plana where you can find many historical elements. Tapas and paella are characteristic for Spain and of course also in Castellón. Nevertheless, the city also has its own typical dishes. Trachon cheese is made in Castellón and besides fish, also the meat is of high quality. Also the growth of citrus and vegetables is big and this you can find in the dishes.
Buy a house in Castellón
Because of our close connection with several leading banks in Spain we can offer houses in Castellón for the lowest prices. On our website you will find the greatest offer of distressed and repossessed houses. Getting a mortgage is easier because with us you buy the houses directly from the bank.
For a selection of houses, apartments, villas, etc. in Castellón, click on: