Burgos - living and buy house

Burgos - living and buy house
Burgos is a city and municipality in Northern Spain. It is located in the province Castille-Leon and the entire municipality of Burgos has about 180.000 residents. In the winter the temperature can drop to zero degrees while in the summermonths the average temperature is about 26,5 degrees. The people of Burgos speak Spanish and Catalan. The city is located right above Madrid and the traffic connection between the two cities is very good. Right down on the highway you arrive in Madrid within 2 hours and 22 minutes.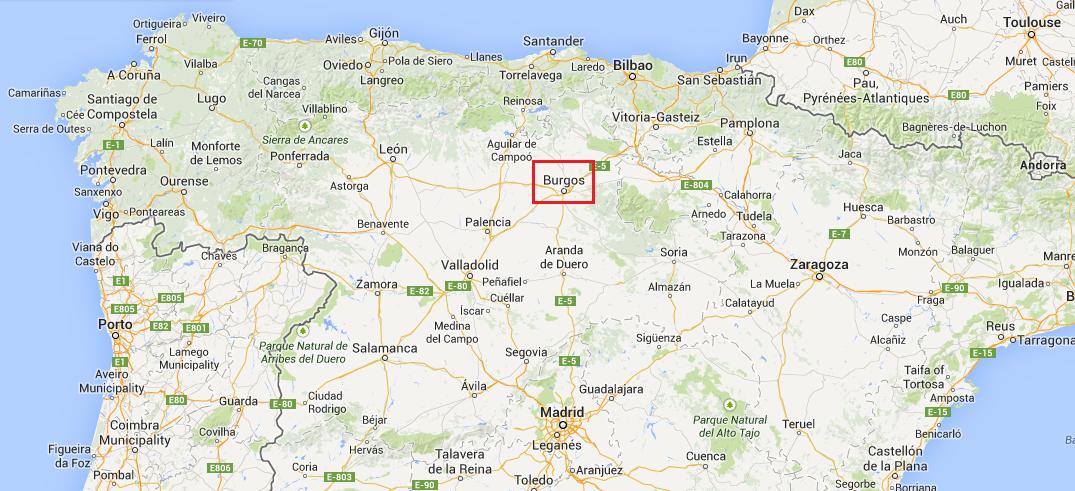 Cathedral Burgos
Burgos is one of the many cities in Spain that has a building on the UNESCO world heritage list. The Cathedral from Burgos is a beautiful building with a long history and it is built in 1260. Later on the Cathedral is expanded with several chapels. The 33 areas in the building indicate how big the Cathedral is.
Local food Burgos
Famous in Burgos are the queso de Burgos and the Morcilla de Burgos. Queso de Burgos is a white cheese that is made of sheep's milk. Mocilla de Burgos is a black pudding made of pig. The black pudding is prepared with many spices and rice, which makes it a very healthy product. Both products are prepared slightly different in every region of Burgos.
Places of interest Burgos
The many museums, monasteries, churches, natural parks and its historical centre make Burgos a beautiful city to visit. Parque del Castillo is the most famous recreationpark of Burgos. The 'castlepark' is located above the city which creates a breathtaking view over te city. The centuries-old castle has been used for many purposes. Recently it is used by soldiers and they did many excavations. Nowadays you can go for a beautiful walk to enjoy the view.
Rivers Burgos
There are two rivers in the city of Burgos, Río Arlanzón and Río Vena. Río Arlanzon is the main river which arose from the mountains of Sierra de la Demanda. Río Vena is tapped from Río Arlazón and ends in the middle of the city of Burgos. Both rivers provide many little, characteristic bridges.
Buy a house Burgos
Apartments, houses, fincas, land, villas, penthouses in Burgos on our website you buy directly from the bank. We work togheter with a few leading Spanish banks, whereby we can always offer the lowest prices. With us you have the greatest choice of distressed and repossessed houses in Burgos and because you buy directly from the bank, getting a mortgage is very easy.
For a selection of apartments, villas, houses, etc. in Burgos, click on: