Benahavís - living and buy house

Benahavís - living and buy house
Benahavís is a village in the mountains between Marbella and Estepona. It is one of the most mountainous municipalities in the Costa del Sol. Benahavís has about 6.000 residents and half of it is not of Spanish origin.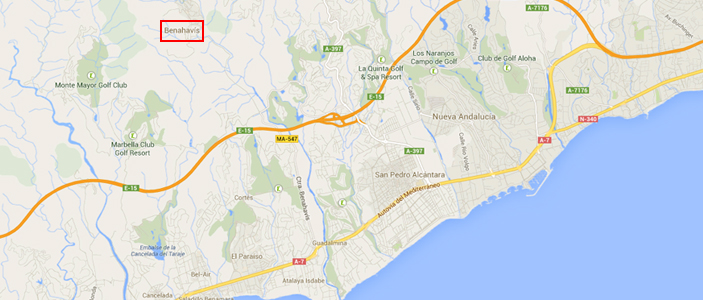 Golf courses Benahavís
The village is situated at only 7 kilometres from the coast and it is surrounded by beautiful nature and mountains. Just like many other places in the Costa del Sol, Benahavís has many golf courses. There are no less than 15 golf courses in the immediate vicinity.
Restaurants Benahavís
Benahavís is also known for its restaurants. Each restaurant has its own specialty. You can eat in grill restaurants and local cuisine, but you can also eat the luxury foie gras. Marbella and Estepona are about 20 minutes away by car from Benahavís and within 10 minutes you are at the coast.
Places of interest Benahavís
Places of interest you can visit in Benahavís are; Guadalmina River, which runs by Benahavis and Embalse de la Concepción, which is a breathtaking mountain lake nearby Benahavís.
Buy a house in Benahavís
We have a wide range of houses in Benahavís and its immediate vicinity. Apartments, villa's, townhouses, etc.
For a selection of houses, apartments and villa's in Benahavís, click for more info: