Asturias - living and buy house

Asturias - living and buy house
Asturias is a province in Northern Spain. It has two big cities, Gijón and Oviedo. Gijón has 275.274 residents, Oviedo has 225.089 residents and the entire province Asturias has 791.770 residents. The province is located at the North Atlantic Ocean and has a average year temperature of 17 degrees. In Asturias they mainly speak Spanish and Asturian and it has a lot of dialects.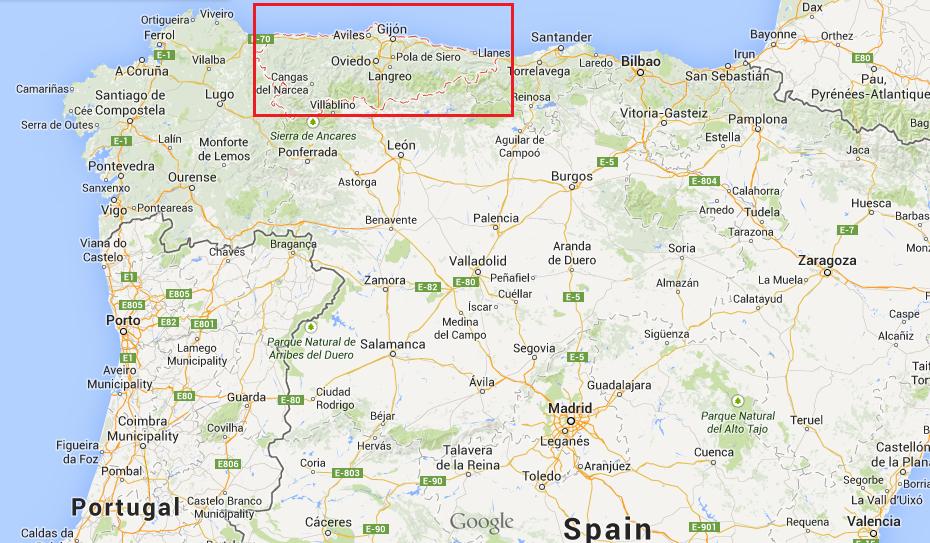 Economy Asturias
Asturias economy consists mainly of agriculture and fishing. Yet there are also many other industries that provide production for Asturias. Sheeps provide milk and also there are coal mines in Asturias. Not only coal mines but also the steal industry created many employment. This has led to more residents in Asturias.
Places of interest Asturias
The Cordillera Cantábrica are located at the border of Asturias and León. These beautiful mountains are located in natural park Picos de Europa, where are mountains with a height of 2.648 metres. In this park you can also find two beautiful lakes, Enol and Ercina, and many foothpaths to explore its nature. Basilica Santa Maria la Real de Covadonga exists since 1901. It is an extraordinary big church building above a small village. Also you have many golfclubs in Asturias.
Coastline Asturias
The 330 kilometres long coastline has both beaches and rocks. In the east of Asturias the rocks consist of limestone. This is a very soft stone that eventually dissolves because of the rough water. This creates caves, both under water and above water and beautiful rockeries. The beaches are scattered troughout the coastline of Asturias.
Buy a house in Asturias
As a partner of several leading banks in Spain we can offer a big choice of distressed and repossessed houses in Asturias. The cities Gijón and Oviedo have the largest selection of houses. Through our website you buy directly from the bank which offers you the lowest price. Because you buy directly from the bank it is easier to get a mortgage.
For a selection of houses, apartments, villas, etc. in Asturias click on info: