Alicante - living and buy house

Alicante - living and buy house
Alicante is located in Southern Spain at de Mediterranean Sea. With its mediterranean climate the winters are not below 16 degrees and the average year temperature is 22 degrees. Alicante is, with about 334.000 residents, the second biggest town in the region Valencia. Many residents in Alicante are not from Spanish origin.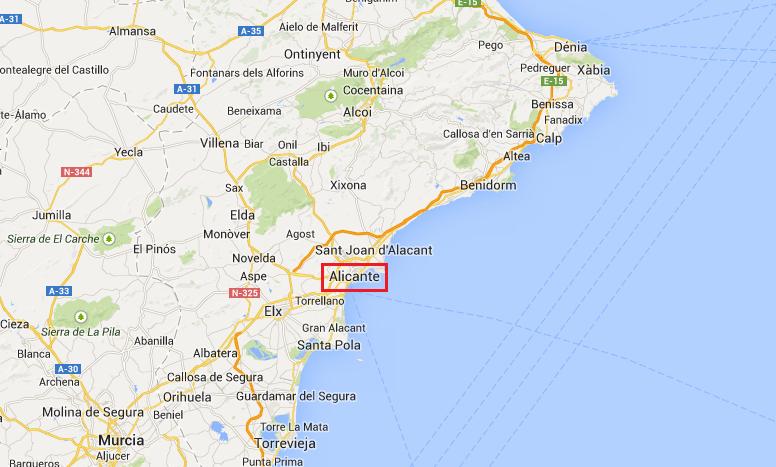 The city Alicante
Alicante has a big airport where many people switch to another plain to go elsewhere in Spain. The port of Alicante is very popular with boat lovers because of its size and its modern look. Besides Alicante's port you also have the boulevard, Explanada de España. As well, shopping, going out and eating are things that are very well achievable in Alicante. If you want relaxing and destraction, the spa's will provide rest.
Festivals Alicante
The festival, Fogueres de Sant Joan, is a festival that is held yearly in June. Fogueres de Sant Joan means Bonfires of Saint John and during this festival they make large bonfires in the streets. Nowadays the festival is combined with the festival Las Fallas in Valencia and now they also make large floats with puppets on them. The festival ends with a spectacular fireworks show.
Sports in Alicante
Sports are very hot in Alicante. There are many schools where you can learn different sports like diving, sailing, rowing, climbing and they have several golfclubs. For the football fans, Alicante has a very nice football stadium from the Hercules Football Club. The stadium has a capacity for 30.000 visitors and football fans are very dedicated to their club in Alicante.
Places of interest Alicante
Alicante has several places of interest you must visit. The caves of Canalobre are well known for its interesting history. Also Castillo de Santa Barbara is worthwile visiting. You can go by bus but the adventurous people can go walking and you have to climb up a hill. Also you can find many museums and art galleries in Alicante. From modern art to historical museums, you can find it all in Alicante.
Buy a house in Alicante
As the partner of several leading Spanish banks we offer the greatest choice of distressed and repossessed Spanish properties in Alicante and its immediate vicinity. Apartments, villas, houses, land, penthouses, fincas, etc. All the houses we offer are offered by the banks. You buy direct from the bank for the lowest prices. And - because you buy directly from the bank - it's much easier to get a mortgage.
For a selection of houses, apartments, villas, etc. in Alicante, click for more info: