Ávila - living and buy house

Ávila - living and buy house
Ávila is a small town in Spain nearby Madrid. The town is located very high above sea level, to the right of River Adaja. Ávila has about 58.000 residents. The summers are pleasantly warm and the temperature in the winter stays above 7 degrees. The average year temperature is 16 degrees. Ávila has residents with many different religions such as Jews, Muslims and Christians.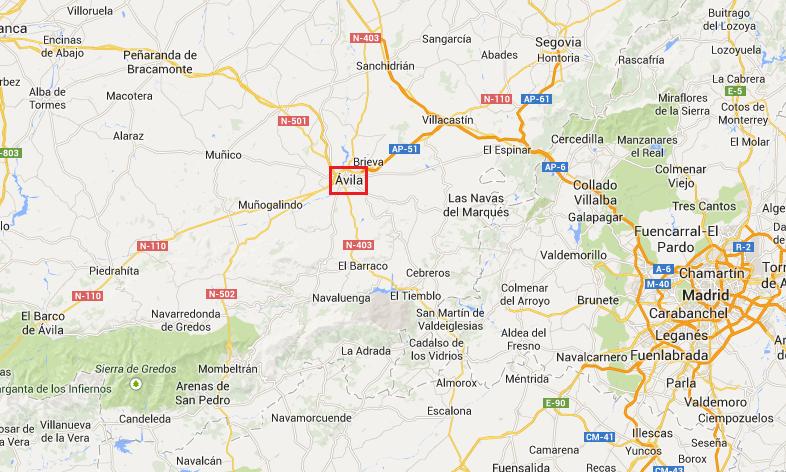 Places of interest Ávila
Ávila is also called the city of saints and stones. The town is fully fenced with a big wall with 9 gates and 88 towers. This wall was built in 1090 en now has a site on the UNESCO world heritage list. In Ávila you can also find numerous beautiful basilisks, cathedrals and churches. This beautiful buildings give the city a historical sight. It makes the city admirable to visit. Do you want to learn more about the many beautiful places of interest in Ávila? Click on:

Festivals Ávila
There are two festivals in Ávila that are held yearly. The holy week, which is celebrated troughout all of Spain and the Fiestas de Santa Teresa. During holy week they celebrate the passion of Jezus Christ. The people build big floats and everywhere in Ávila are commemorative sites. The week ends with a big feast which brings all the people togheter. The Fiestas de Santa Teresa is held in October. As well as in the holy week, during the Fiestas the Santa Teresa they build big floats. Also there is lots of food, music, sports and fireworks. The procession begins at the Cathedral Ávila and ends at the Santa Teresa church.
Buy a house in Ávila
We work togheter with Spanish banks and this is why you buy houses in Ávila directly from the bank at our website. We assure you always the lowest prices for our distressed and repossessed houses in Ávila. Because of the collaboration you have a very big choice of houses and it is easier to get a mortgage.
For a selection of houses, apartments, villas, etc. in Ávila, click on info: