Estepona - Living and buy house

Estepona - Living and buy house
Estepona is a small village in Southern Spain in the province Málaga. It is located just under Marbella. Estepona has about 67.000 residents and has two EG Blue Flag beaches.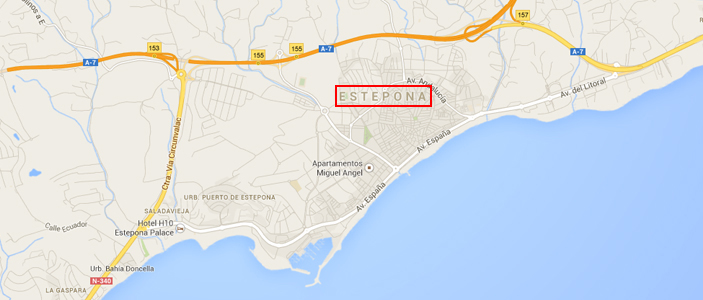 Restaurants en shopping in Estepona
Estepona is a popular holiday destination and it has a beautiful port. By this port they provide a streetmarket every sunday. In many restaurants in Estepona you can enjoy the local, fresh caught fish which is prepared at Spanish customs. You can't find large shopping malls in Estepona, but the ancient city has beautiful characteristic shopping streets where you can experience the Spanish culture.
Activities and places of interest in Estepona
In Estepona there are many activities to do, like a buggy ride through the mountains, diving, playing golf, tennis and cycling. Do you like more serene visits you can go to the Faro de Punta Doncella. This is a lighthouse in Estepona in which you can enjoy a breathtaking view over the Mediterranean Sea. Also there are several museums you can visit nearby Estepona.
Buy a house in Estepona
We have a wide range of houses in Estepona and its immediate vicinity. Apartments, villa's, townhouses, etc.
For a selection of houses, apartments and villa's in Estepona, click for more info: