Benalmádena - living and buy house

Benalmádena - Living and buy house
Benalmádena is a city in the province Málaga in Southern Spain. The city is of origin divided in three areas, Benalmádena Pueblo, Benalmádena Costa and Arroyo de la Miel. Benalmádena Pueblo is the ancient part, Benalmádena Costa is located on the coast and Arroyo de la Miel is populous and has a lot of business premises. The municipality has about 60.000 residents and the average year temperature is 19 degrees.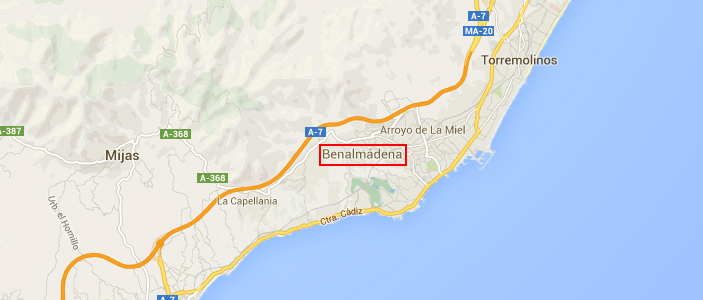 Places of interest Benalmádena
In Benalmádena you can enjoy the view in a gondola that runs through the Calamorro mountains. On a clear day you can even see the coast of Marokko. Benalmádena has many parks and places of interest that are worthwhile to visit. Some places of interest are Parque de la Paloma, Puerto Marina en Castillo de Colomares.
Coast Benalmádena
You can enjoy the sun and the sea at the almost 10 kilometres long coast of Benalmádena. The Benalmádena coast offers lots of restaurants and bars where you can go out.

Buy a house in Benalmádena
We have a wide range of houses in Benalmádena and its immediate vicinity. Apartments, villa's, townhouses, etc.
For a selection of houses, apartments and villa's in Benalmádena, click for more info: